Greece: The Solidarity movement and civic placemaking
Interviews were conducted, observations were collected and workshops were organised with representatives from more than 20 civil society groups in Athens (and one in Patras) with projects in:
placemaking and local residents' assemblies;
solidarity assemblies and local alternative economies;
alternative media /technology and economy collectives
cultural /oral history groups e) migrant integration and social inclusion;
municipal-led initiatives for participatory governance.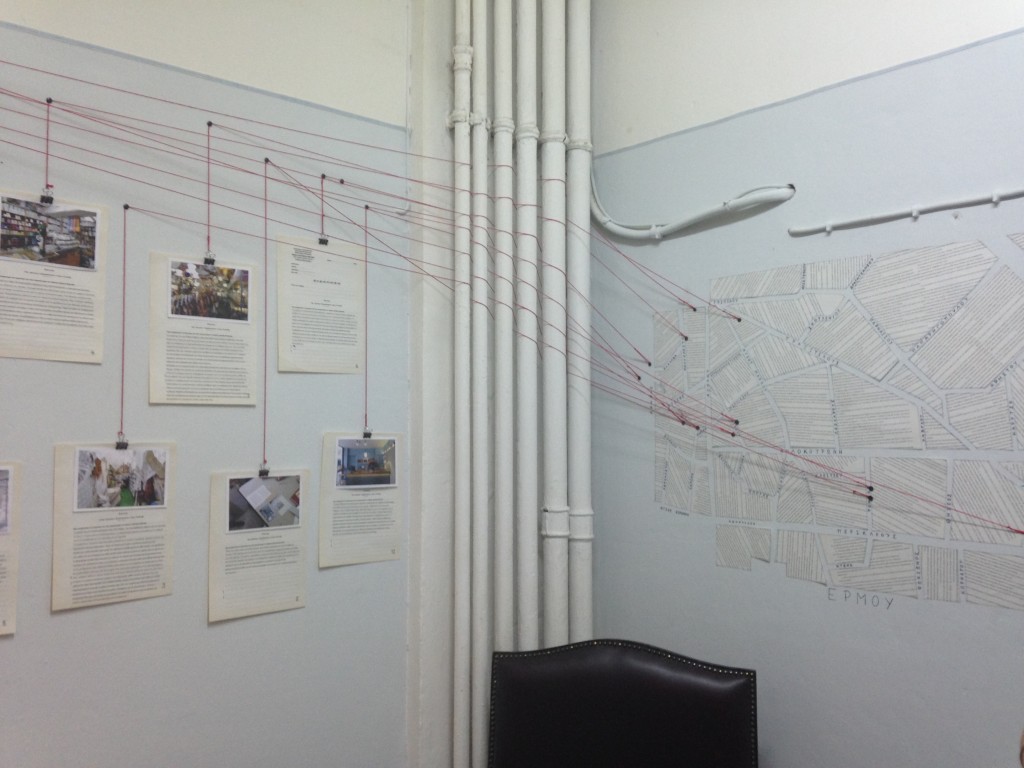 Two workshops helped groups come together to unearth and map shared assets, discuss challenges and build potential collaborations through shared aspirations and knowledges can be better used or mobilised to support their projects.
Insights create a rich picture of different types of civic action and creative capital under conditions of austerity crisis in Athens, and to chart different types of communities, shared narratives, aspirations and challenges.
Related posts: Modalities of solidarity in Greece: a civil society at the cross-roads