Making sense of assets: Community asset mapping and related approaches for cultivating capacities
This working paper critically reviews some main aspects from asset based approaches highlights key strengths and weaknesses for future research/development.
more…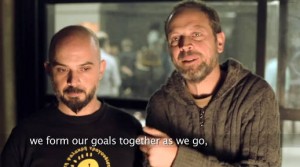 A Hive of Actions
During 10 days in October 2014, Giota Alevizou and members of the research team came to Athens to talk to grass roots groups and civil society initiatives. We discussed challenges and aspirations, and learned from diverse activities and achievements. The video presents some aspects of the project as it was captured in a networking workshop and debate in Kypseli Cultural Centre on 4 October 2014.
more…